Youth Tour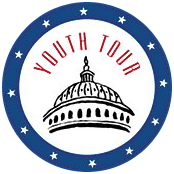 Every June, Sheridan Electric sends a delegate to the Washington, D.C. Youth Tour. This program is sponsored by the electric cooperatives of Montana, but paid for by your cooperative. Applicants must be a member of the Sheridan Electric Co-op. Inc., and write an essay that coordinates with the topic chosen by the Statewide office for that particular year. A non-member of the cooperative may also submit an essay and could be awarded $100. These essays are due November 30, 2018.
What is the Government-in-Action Youth Tour?
Every June, as many as 1,500 high school students from across the country spend a week in the nation's capital as part of the National Rural Electric Cooperative Youth Tour. The students are sponsored by electric cooperatives – cooperatives that are committed to educating America's rural youth about America and the role electric cooperatives play in developing strong rural communities.
Participating in the Youth Tour is an awesome way to learn about this great nation, develop leadership skills, gain a better understanding of electric cooperatives, and make friendships that will last beyond the week!
Our 2018 Youth Tour Ambassadors are Katie Nielsen, daughter of Eric and Cindy Nielsen of
Westby, MT and Sydney Labatte, daughter of Grant and Laura of Froid, MT.
---
Note: The following forms are in Adobe PDF format and require Adobe Acrobat Reader. You can download Acrobat Reader free of charge from Adobe's web site. This is a safe, fast and easy installation.